Si te ha pasado como a mi que has vuelto a editar tu WordPress con Visual Composer y todo se ha vuelto una locura, no te preocupes, hay una solución muy sencilla.
Desde la versión 5.0.1 de WordPress, se ha agregado un nuevo editor de texto para todos los usuarios llamado Gutenberg. Para quienes no lo conocen, este nuevo editor permite la edición de contenido por bloques, facilitando una elaboración de contenido estructurado que agiliza la publicación de articulos y páginas con una calidad increible… ¿Pero que pasa con aquellos de nosotros que utilizabamos Visual Composer desde hace mucho tiempo antes de que este nuevo editor existiera?
Si aún deseas utilizar Visual Composer (que mi recomendación es ir migrando progresivamente tu contenido de un editor al otro para utilizar la menor cantidad de plugines necesarios), la forma mas sencilla de volver a tener activo tu editor de VC por encima de Gutenberg es instalando Classic Editor.
La comunidad ha desarrollado este plugin para que puedas hacer uso del editor original, y que tu VC funcione como antes. Luego de instalarlo, verifica en Ajustes -> Escritura -> Editor por Defecto que tengas activa la versión Clasica.
En mi caso, seguiré utilizando VC un tiempo mas, ya que sus galerías y complementos extendidos me brindan mas opciones y libertades de lo que Gutenberg ofrece por ahora.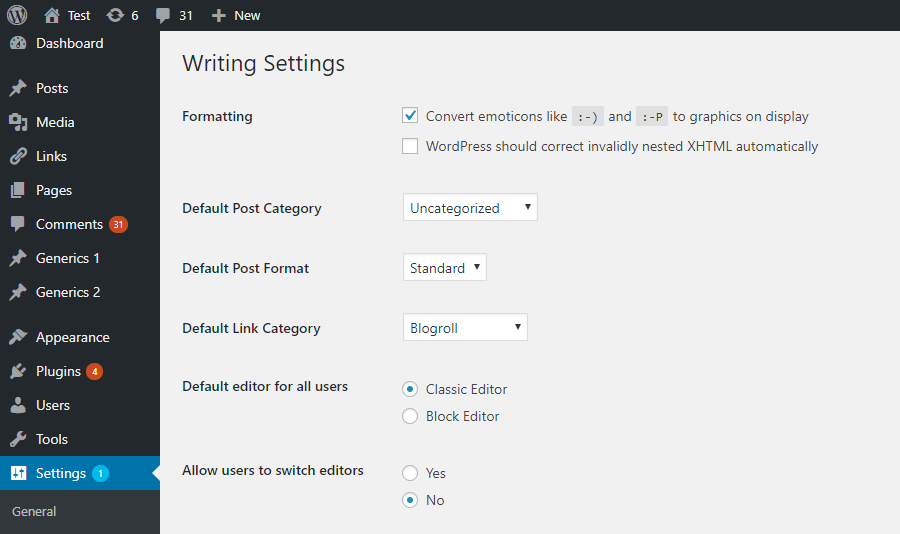 ---
This post has a nicer formatting that can be seen at it's original source at
tatica.org
, so feel free to hit the link and read better version!
---